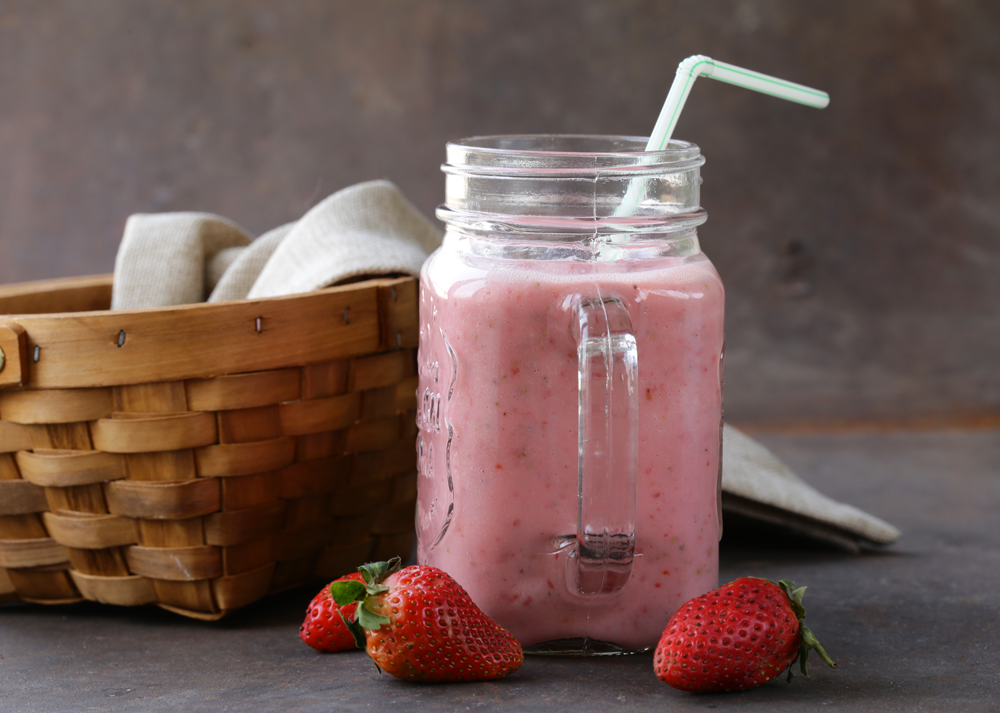 Strawberry Smoothie
Cool off from the heat with this simple smoothie recipe and take advantage of enjoying the delicious summer fruits.

Ingredients:

• 250 gr of strawberries

• 200 ml of unsweetened apple juice

• 1 tablespoon of AluSweet

• 4 teaspoons of sweet cream

Preparation:

1. Rinse the strawberries and remove the crown of leaves.

2. Cut into pieces and mix in a blender with the rest of the ingredients, until they are completely liquid.

3. We put the mixture in glasses and refrigerate.

4. To decorate, we put a few pieces of strawberry in the glasses.