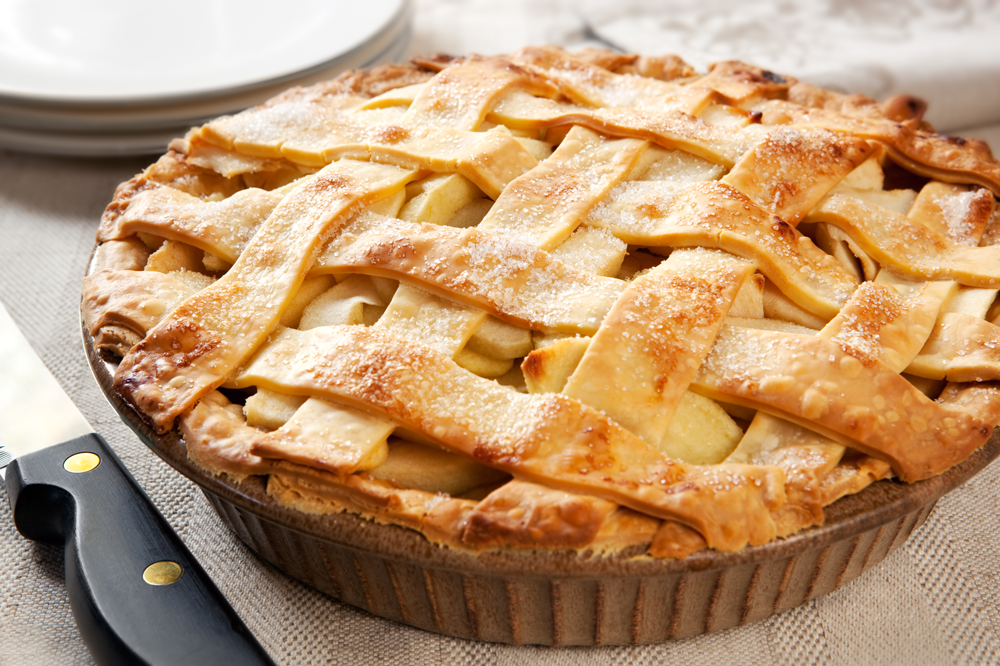 Apple pie
Apple pie is a classic to accompany with tea or coffee. Here you can learn how to prepare one in a simple way. The key to making it well done is to be aware of the oven temperature and the cooking time.

dough ingredients:

• 1 cup of flour

• 1 pinch of salt

• 1 teaspoon (the size of those of coffee) of baking powder

• 135 g (a little over half a cup) of melted butter

• 1 egg

Mix Ingredients:

• 4 apples (cut into slices in feather cut)

• 1 large stick of cinnamon

• A quarter cup of AluSweet

• 1 teaspoon of butter

Final coat ingredients:

• A quarter cup of AluSweet

• 1 egg

• 1 small box of cream

• 1 teaspoon cornstarch

Dough preparation:

1. In a bowl, mix the flour, baking powder and a pinch of salt.

2. Then we add the egg and hot butter, mix with our hands until smooth.

3. We put in a kuchen mold, leaving 2 cms of dough up and then put the other mixture.

Mix preparation:

1. Put the butter and the AluSweet in a saucepan over low heat, and when they are melting add the apple slices and the cinnamon stick.

2. We stir it until everything is mixed and we leave it covered over low heat (10 minutes).

3. Put a thin layer of jam on the dough and then put the mixture of apples with the AluSweet and the butter on top of it.

Final coat preparation:

1. We beat the Alusweet, the egg, the cream and the cornstarch, until they form a homogeneous mixture. We put this on top of the apple mixture.

2. We put the foot in the preheated oven and leave it hot from below for 20-25 minutes at 160°C, until the dough is golden. Then we put the heat on top for 10 minutes.

3. Let cool and sprinkle with AluSweet on top.

4. Now enjoy this pie with a rich whole-grain coffee.