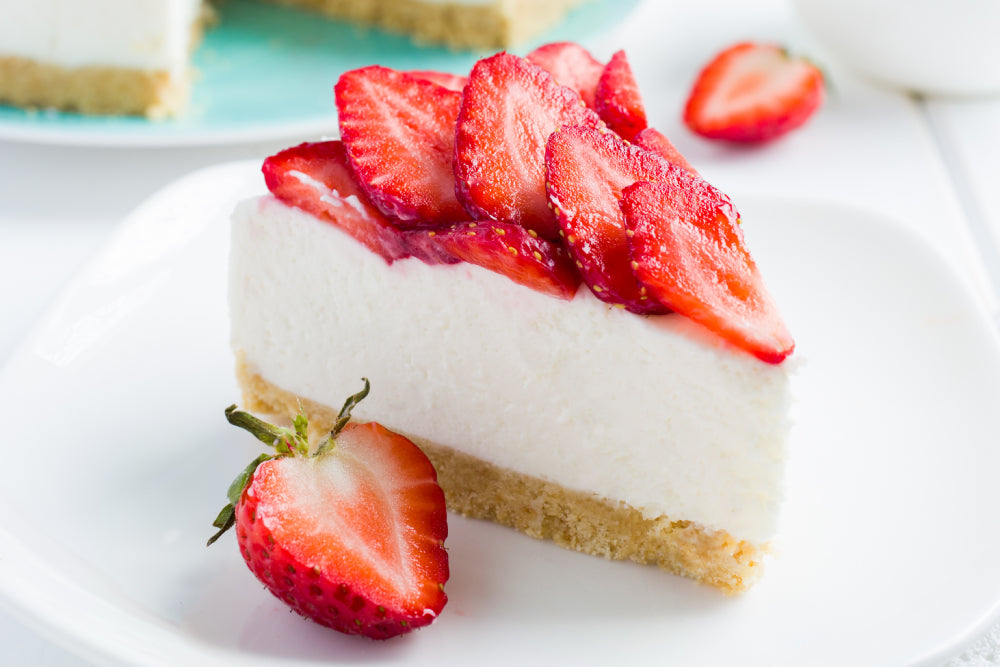 Sugar Free Strawberry Cheesecake
There are many variations for this dessert. The recipe that we present is sugar-free and is also ideal when you have little time, since it does not require cooking, it is super quick to prepare.

Ingredients:

Dough:

• 240 gr sugar free vanilla cookies

• 150 gr (3/4 Cup) melted butter

Filling:

• 1 envelope (7 gr) unflavored gelatin

• 3 cups of clean strawberries (approx 150 gr)

• 250 gr light cream cheese

• 75 gr of AluSweet

• 1 tsp vanilla

• 125 ml heavy cream

• 3 teaspoons of water

Preparation:

1. We grind the cookies in the blender. Add the butter until blended. We put the dough in the mold and take it to the freezer to harden.

2. Put 3 teaspoons of water in a bowl suitable for the microwave, sprinkle the flavorless gelatin and let it rest for 5 minutes to hydrate.

3. With one of the strawberry rates we make a puree, we save the rest to decorate.

4. We beat the cream cheese with this puree, the AluSweet and the vanilla. We added the milk cream and we continue beating until the cream takes more consistency.

5. We melted the gelatin for 15 seconds in the microwave. We incorporate with fast and enveloping movements to the preparation.

6. We put this mixture in the mold and take it to the refrigerator for approx 4 hours, or until it is firm.

7. When it's ready, we take it out of the mold and decorate with the strawberries.