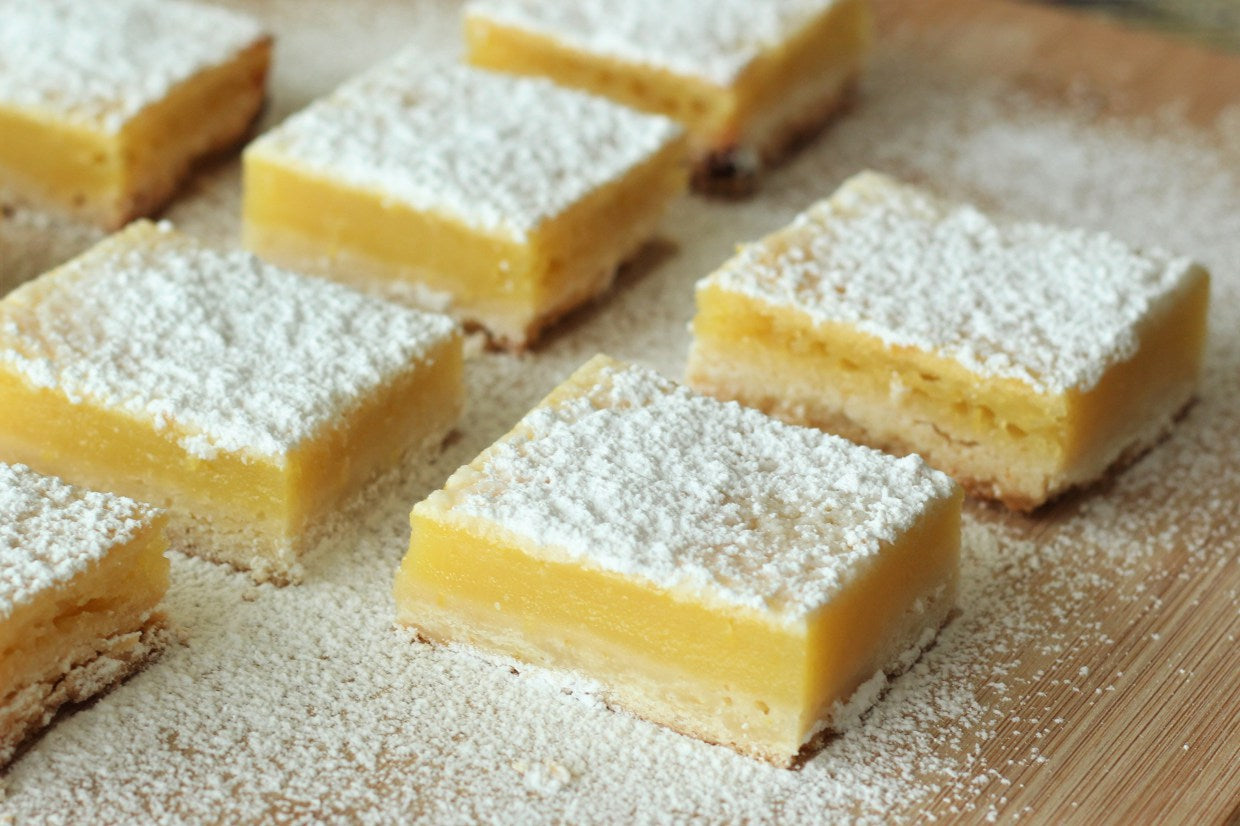 Lemon and Sunflower Bars
This recipe is perfect for making healthy snacks for children for school. They are sugar free, gluten free and low in calories.

Ingredients:

Base:

• 1/2 cup of ground sunflower seeds

• 2/3 cup coconut flour

• 1/2 tsp bicarbonate of soda

• 2 tablespoons of butter or coconut oil

• 2 tablespoons of AluSweet

• 2 eggs

• 1 tsp vanilla extract

• 1 1/2 tsp lemon juice

For the cream:

• 3 eggs

• 1 yolk

• 1/2 cup of AluSweet

• 3/4 cups of lemon juice

• 3 tablespoons of coconut flour / or traditional

• 1 tsp lemon zest

Preparation:

1. We heat the oven to 180º C. We prepare a square dish of 20cm x 20cm approx. lined with parchment paper or well greased.

2. We grind the sunflower seeds in the processor. Then add all the base ingredients and process until well blended.

3. We pass the mixture to the mold and press with a wet hand so that it does not stick. Prick a few times with a fork, bake for 10 minutes and reserve.

4. For the cream, we beat the eggs and the yolk. Add the rest of the ingredients, mixing well so that there are no lumps. Let rest for 10 minutes and mix again. We carefully overturn the base.

5. We bake for 15-20 minutes or until it hardens on the outside, but the center is soft. We can sprinkle AluSweet flower on top (passed through the mortar).

6. Let cool well and cut the bars the size you need. And enjoy!!